"We are constantly driven by design and we accept no compromise to create objects that are can both be recognizable and guarantee high performance, for the contemporary skiers"
We strive for pleasure of the senses, freedom and adventure.
We belive that the ski culture is a way to see the world.
Black Crows is a brand that stands out.
Freeski is for those who are looking for pleasure and complete freedom. Freedom to ski, but also the freedom of being innovative and pioneers. The history of the founders is simple: a group a friends who wanted to satisfy their ambitions without fearing of going against what's normal. In the winter of 2005, Camille Jaccoux e Bruno Compagnet, two professional skiers and ling time friends, were dreaming of a ski for freeriding that was the opposite of those on the market at the time. Their vision was as ski that combined a wing span that was wide enough to resist high speed turns and a shape that could withstand sudden changes of direction. As the usual skiis were narrower and flared, the two Black Crows couldn't find a model that satisfied their needs…
And that's when they met Christophe Villemin on the grands-montets cable car in Chamonix. He was a businessman, a ski and mountaineering enthusiasts, interested in the technological challenges of mountain gear and equipment. One night they sat around a table at a restaurant in Chamonix, and with a glass of Valpolicella the two skiers described their dream and the ski market of the time, which didn't mirror the difference between the usual style and freeski.
And what will then become the modelCorvus was created, and a new brand which will be known as Black Crows was born with it. At the time we always talked about how impossible it was to find a good pair of freeride skis and about how ell the freeride brands were of no inspiration for us… Gradually we started to realize that we could do it ourselves and at the end of our meal Cristophe offered to help us financially. That was how it all started." Remembers Bruno.

The name, Black Crows, was invented by Camille and it was inspired by the Alpine chough, those black birds with a yellow beak and red claws, that belong to the raven family. The chough is one of the few birds who can fly above 4000 mt and they are a reassurance for skiers and mountaineers who often face the maountains alone.
That's how the first ski by Black Crows was created.
The line was perfect for those long slopes on the Mont Blanc. When a ski is used in Chamonix, the main city for freeriders, it is inevitably used elsewhere. Soon the news was spread that there was a new kind of freeride skis: big and sturdy but incredibily maneuverable, a pink and black machine that was both surprising and efficient.
The Corvus was a hit among freeride enthusiasts and Black Crows became a success. On the wake of this first model, the brand has created other skis playful, efficient and trustworthy. The new design became rapidly in vogue on the market thanks to their mix of performance and elegance.
Winner of many prices in specialized magazines, the brand also chose a good marketing strategy, with innovative ads, musical events (urban and alpine) and unusual partnerships with other brands and concept stores.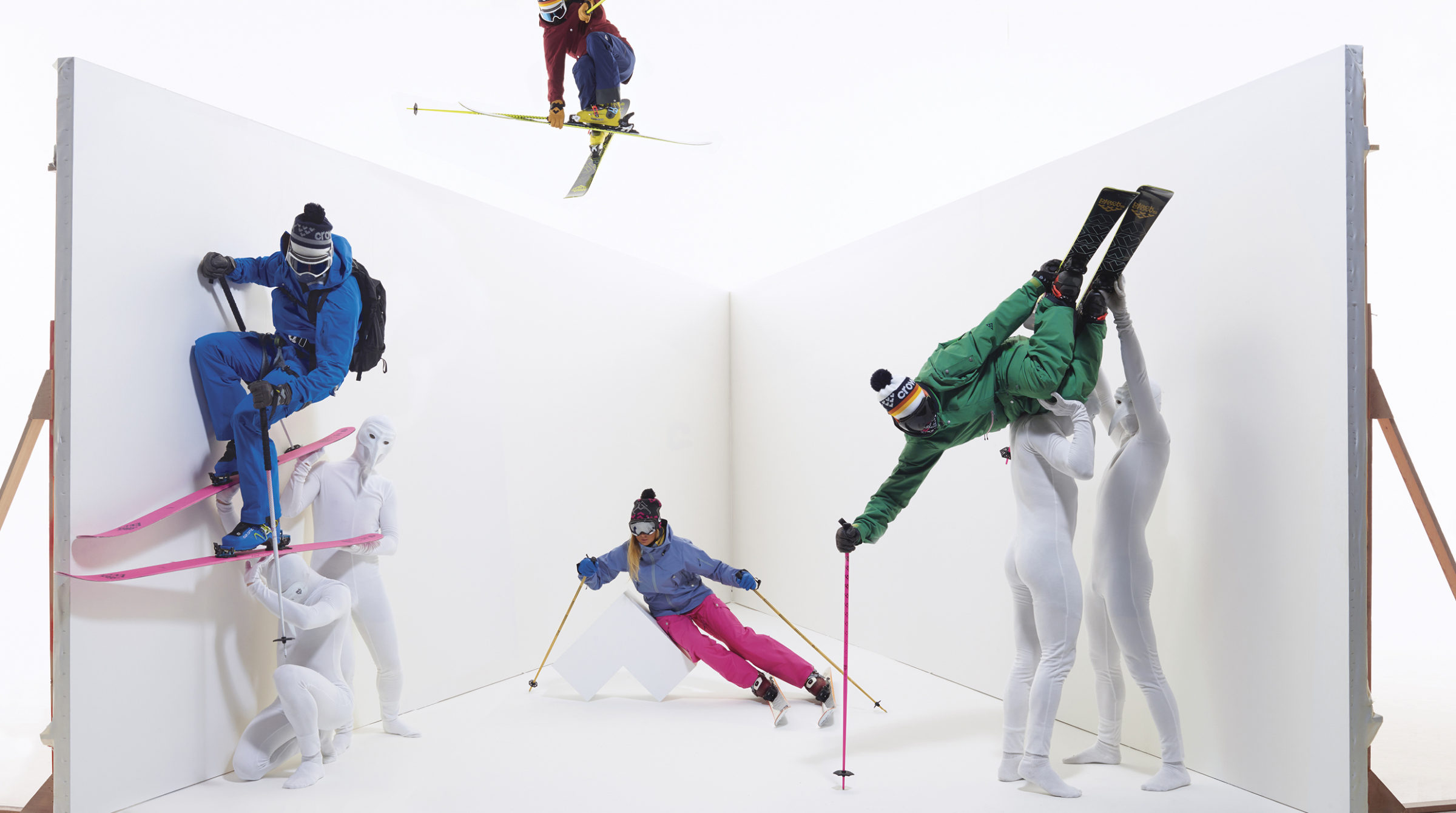 Black Crows sellers in Brescia.