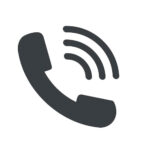 CONTACT US
For any information or to ask about a price you can fill in the form below. We'll answer as soon as possible. 
OPENING HOURS
MONDAY: 15:00-19:30
TUESDAY – SATURDAY: 9:00-12:30 / 15:00-19:30
WHERE TO FIND US
Via Triumplina, 45 – 25123 Brescia
Subway stops: Europa and Mompiano
INFO
Gialdini S.r.l.
P.IVA e COD. FISC. 01572840179
PRIVACY CONSENSE D.Lgs. 196/03
ACCORDING TO THE NORMS AND REGULATIONS I CONSENT TO THE TREATMENT OF MY DATA ONLY TO THOSE ENDS FOR THE ACTIVITY FOR WHICH I WAUTHORIZED